Sunday morning cartoons, shared bathroom sinks, and an endless amount of stories are just a few things you may have in common with your sister. Whether you're the younger or older sibling, you've watched your sister grow up alongside you. With her turning a new age, it's time to celebrate all the times your sister brought a smile to your face.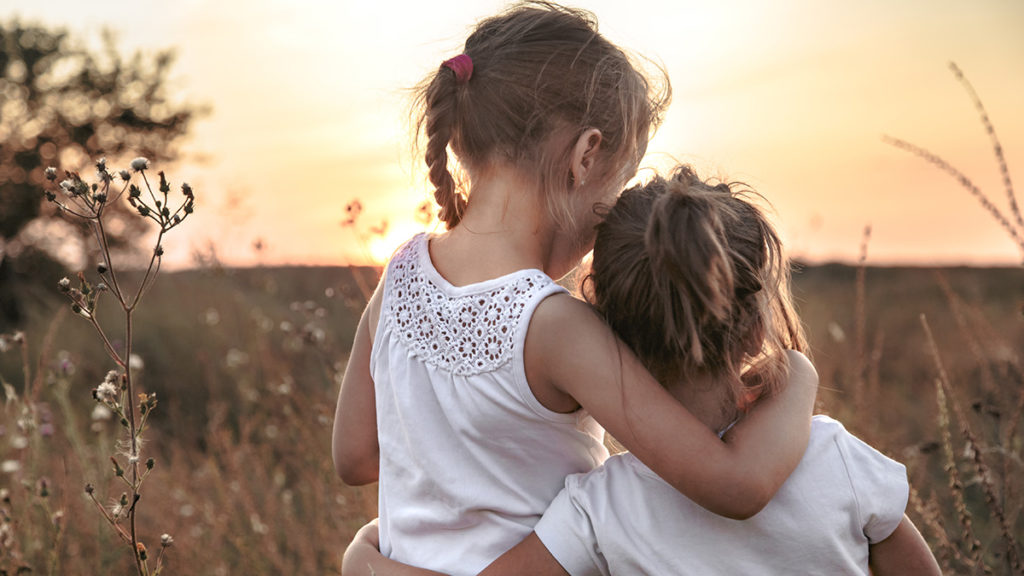 Even though you grew up together, finding the perfect gift for your sister's birthday takes some extra consideration as you get older. Sisters may seem like a difficult code to crack in the gift-giving realm, but any thoughtful surprise will be something she'll appreciate. She's sure to cherish a gift that reflects her individuality and your relationship with her.
"When buying gifts for my sister's birthday, I like to think about what she can enjoy in her everyday life," says Lynn Silberman, who has been giving gifts to her sister for more than 60 years. "I want to support her hobbies and make her feel appreciated."
Your sister is your biological other half for life. Show her your appreciation on her birthday by choosing a gift that emphasizes the qualities that make her who she is. No matter which gift you go with, it truly is the thought that counts.
We've compiled the best gifts to give your sister for her birthday, no matter what her personality type is.
She's starstruck
If checking a daily horoscope has become a part of your sister's routine, this necklace will become a part of her signature style. If you aren't up to speed on astrology, don't worry. The constellation reflects the month your sister was born — timely for her birthday. Make sure to double-check what zodiac sign your sister is by looking up her birthdate online.
If she's a busy bee
Once you checkout, there's no further action necessary! This gift box is replete with goodies for a day of wellness and comes wrapped in a twine bow. From cupcake bath bombs to handmade soap, this box will not disappoint. Make it personal by writing a sweet note on the personalized card included in the box. If your sister has a phobia for bees — check out this donut-themed spa gift box for a similar experience.
For the sister with candy cravings
This three-tiered tower filled with all kinds of sweet snacks is the perfect way to mix up the traditional flour and icing cake. Your sister can marvel at gourmet birthday cake gum and candy assortments as she unboxes each level of the cake-like packaging.
She can't wait to book trips
If your sister has been bitten by the travel bug — especially during quarantine — help her scratch the itch with this scratch-off world map to inspire endless exploring as she steps into another year of life. Use a coin or eraser on different places you've traveled to reveal a watercolor pattern and — voilà! — you have an interactive piece of wall art. Don't be surprised when you call your sister for plans and she is abroad trying to scratch off more places on her map!
For the plant mom
If you've found your sister developing a green thumb (passing through the plant section without purchase is a struggle), check out this customizable gardening tote. She can grow some greens of her own and look like a pro while doing so. With her name embedded into the bag, she won't mix up her gardening tools with yours anymore.
When buying gifts for my sister's birthday, I like to think about what she can enjoy in her everyday life.
LYNN SILBERMAN
If she loves surprises
Ditch the traditional greeting card this year for an oversized fortune cookie. If you and your sister bond over banter, this giant confetti cookie is a fun gifting option. You can write any message on the slip of paper inside. Add in some pointy hats and party horns for the full effect.
She's far away
Bring the party to your sister no matter where she is or what she's doing to celebrate. This birthday-themed soy candle paired with Sugarfina cake bites will saturate your sister's senses with comforting aromas and flavors. With strong notes of vanilla and caramel, this party is sounding pretty sweet! Even if she's far from home, she can still follow the birthday tradition of blowing out her candle. The candle doesn't sing "Happy Birthday," but it will make for a nice centerpiece for a birthday dinner party.
For the coffee connoisseur
If having an endless collection of coffee mugs and a cabinet filled with brew varieties sounds anything like your sister, this coffee art will compliment her lifestyle perfectly. This paint by numbers set comes with two canvases for low-pressure craft nights. Your coffee connoisseur sister can turn her morning ritual into a relaxing evening.
She loves vitamin sea
Give your sister a glamourous beach day with this all-inclusive tote. Everything she needs for chilling on the coast is packed in the pink striped bag — multiple snacks, a matching towel, and a bottle of chardonnay. Just in time for summer, this gift will help your sister soak up some sun the right way.
For the animal lover
If your sister is a social media manager for her pets' digital profiles, get her this dog or cat-shaped planter. Don't worry — your sister's pets won't feel jealous of their incoming look-alike once they get ahold of the treats that comes with this gift. This planter also works well if she wants a more low-maintenance companion, such as the spider plant that's included.